And the benefits of mixing tequila and quilt fabric!
Hello Sunshine!  The sun has finally returned. The days of below zero temperatures, ice and snow will hopefully remain in the rear view mirror for at least another year!
However, this post isn't about that sunshine, but this one: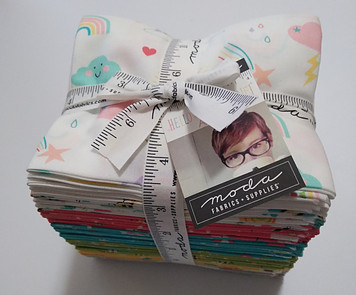 The Hello Sunshine fat quarter bundle from Moda fabrics.
Look at this fabric stack!  Isn't this going to be fun!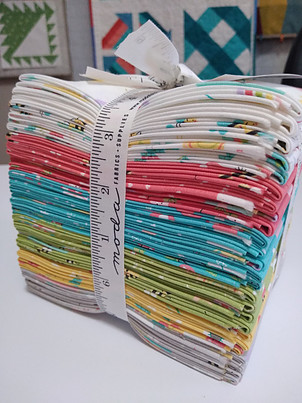 These adorable design motifs – these are sure to make you smile whether you want to or not!
This is such a perfect color palette for a sweet, one-of-a-kind baby quilt.
Q: Why another baby quilt?
I have two answers.
A #1:
I'm a new Great Aunt! My nephew's girlfriend had the cutest baby girl a couple of weeks ago. Yes, I've known for the past 9 months or so she would be arriving and I knew I wanted to make her a quilt.  What I didn't know was how I wanted the quilt to look.
I searched through my own stash of patterns and of course, my Pinterest boards but it wasn't untiI found this Butterfly Patches Pattern from pleasantvalleycreations that I was inspired to begin the process.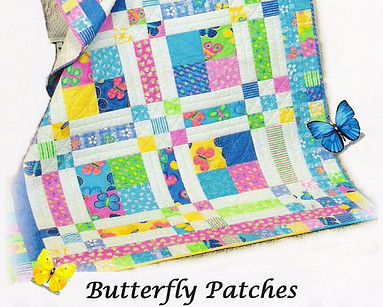 Once the pattern choice was made I needed to move on to next, and probably most time consuming of the entire process, sourcing the right fabric.
I visited my usual online fabric haunts but once I laid eyes on this fabric line at the Fat Quarter Shop I knew this was it!
A #2:
I'm thinking this should be an easy project to keep me busy and off the streets until the fabric for my granddaughter's Sweet 16 quilt arrives. (It's kind of a "Secret") but here is a sneak peek at the fabric: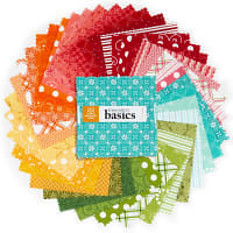 Yikes! Not the highest quality image, but the best I could do copying the image from the Fabric.com site. When this lovely fabric bundle arrives on my doorstep I'll be posting a much better image!
Back to the baby quilt –
Stay tuned! If this pattern is as fast and easy as it appears I should, at the very least, have the pieced quilt top to show and tell in about a week.
Looking at the finished quilt above I do notice there are MANY points to match up. THE key to the success piecing a quilt like this is making sure to sew a consistent and accurate seam. every. time.
Accurate fabric cuts are also important. A nice refresher on these two important techniques can be found here.
Another ray of sunshine appeared earlier this week
This time, from the Fat Quarter Shop: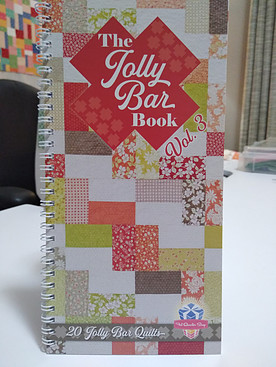 I know what you're thinking…sure…like she really needs another reason to buy more fabric! Yes, I admit this could potentially result in additional fabric purchases but, these fabric purchases are really more of an investment.
The more I sew, the better my skills become. As my skills improve so does my confidence, my mental health and my overall emotional well-being.
It's All Good!
Until a couple of years ago I had never heard of a "Jolly Bar" nor was I aware a book dedicated to the "Jolly Bar" existed!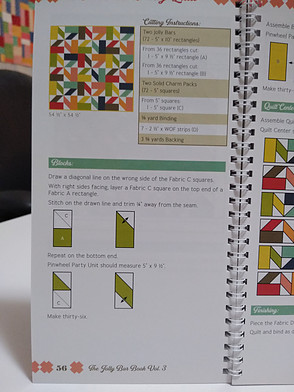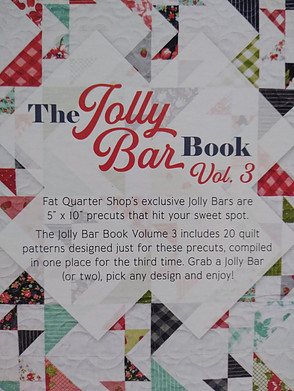 While turning the pages of this Jolly Bar Vol. 3, I had a thought…" I can easily see using of these blocks to create a sampler quilt".
Well, it seems the fine, creative and intuitive people at the Fat Quarter Shop had the same idea and have created another Sew-Along using the blocks from the Jolly Bar Vol. 3!!!
I guess great minds do think alike!
Mark your calendar –
This Jolly Bar 3 QAL is set to begin April 5, with instructions and helpful tips posted each Monday morning on Kimberly's blog.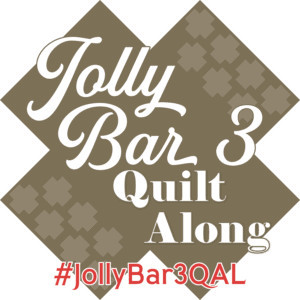 On the subject of QAL –
I'm continuing with the Sewcialites QAL (also sponsored by the Fat Quarter Shop) however, I'm falling behind. With two new quilts in the works, and the prospect of participating in yet another QAL, time management will once again take stage – front and center.
For those who missed my post about how I stay – or at least attempt to stay – on track, get and keep organized and avoid falling too far behind, you can read more about it here.
In the spirit of time management, I've decided to go ahead and create a wall hanging using the first 16 blocks with 1″ sashing between each block. It continues to be a work-in-progress but I feel I need to get something…anything finished before getting too involved with the two quilts I mentioned earlier in this post.
Monday, Monday…Can't Trust That Day
Waking up just before sunrise this morning I felt this was going to be just another Monday. The typical hang-over day from the weekend. Since I work part-time a local hospital, Monday is the last day of my "weekend". The day when I try to be somewhat productive but not get anything started I can't finish in a few short hours.
This particular Monday however, promises to be a little different.
For starters, it will be warm and sunny with outdoor temps reaching 50° + F. A much-needed warm up to melt off the snow and ice that has transformed our comfortable Midwest habitat into an unbearable arctic terrain.
And as a bonus, just for good measure, this Monday also happens to be National Margarita Day.
Now things are really beginning to look up!
It is well known I really don't require a reason to purchase more quilting fabric, I don't require a reason to have a margarita either but, if "they" took the time to dedicate a day specifically to honor the Agave spirit, then the least I can do is be respectful and join in the celebration!
My mind has me sitting under an umbrella on a warm, sandy beach sipping the frozen concoction while daydreaming my next project fabric.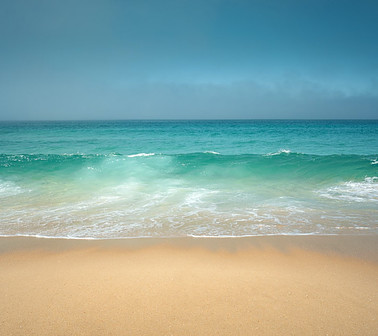 Tequila and Quilting…can you think of a better way to spend a Monday?