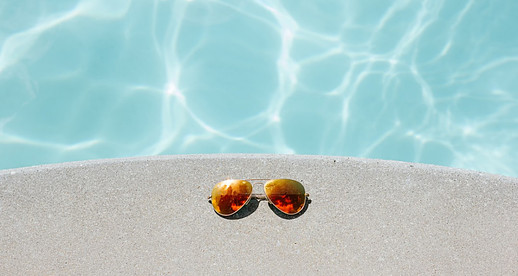 In my sewing room, the end of summer is that time when I wrap up all my summer projects, do a little cleaning and reorganize in prep for the beginning of fall and winter projects.
Needless to say this month has been quite productive. I barely get one project completed however, I somehow found time for several projects – my TOP 3 are as follows!
SUMMER SAMPLER 2020
Below: Blocks 1 – 9.

And blocks 10 – 16:
I would rather post this as one image but my large quilt wall is in the process of finding a new home. In the meantime, this medium-sized design wall will have to do. If you wan to learn more about my design walls take a look here.

This coming Monday, the finishing instructions for this quilt will be delivered to my inbox and will signal the very end of this QAL. It has been a LOT of fun – especially the opportunity to participate in our Summer Sampler 2020 Facebook group. There are SO MANY talented quilters and their posts and mages are so inspiring – something I will truly miss.

While I wait, I still have to trim each block to a 12″ square and decide what I'll use for the sashing, border and binding.

Let's hope I'm able to show you the completed quilt before Christmas!

2. ORGANIZATION

What do you get when you take a plain binder and do the following: add pocket sleeves, dividers, labels and a cover?
You get the most amazing organization system!
The summer Sampler 2020 QAL is the first one I've joined that a) I liked and b) kept up with each new block each week and c) stayed with the whole process to the very end!
As a "pat on the back" for this level of stick-to-itiveness I felt it only proper to have some fun and create a binder to easily store and organize the instructions for each block.


A few of the block also included templates (paper piecing, circle shapes, etc.) I added a zip lock pocket to save and store those templates.


While I was at it I decided to do a couple more:
And another filled with clear sheet protectors to store and organize the numerous #Missouri Star Quilt Co. patterns I collect:
You may notice the particular group of patterns shown those that are designed for use with 2 1/2″ strips or a "Jelly Roll". And this brings me to my next topic –
3. JELLY ROLL DAY!
 "NATIONAL JELLY ROLL DAY" which happened over a week ago (9-19-2020), another event I have begun to look forward to.
I discovered this momentous occasion last year and have made a vow to do something in honor of this day each year.

As I mentioned earlier, I use this time of year to do a little fall cleaning / organizing / purging and in the process located a couple of long forgotten Jelly Rolls and #Missouri Star Quilt Co. pattern that would be perfect for Jelly Roll day:
I thought I was all set that is, until I performed my daily ritual – logging in to Missouri Star Quilt Co "Deal of the Day". Wouldn't you know it – Jenny is right there, front and center discussing, of all things, "National Jelly Roll Day"!
And with that, she has included a YouTube video of another of her quilt patterns perfect for this year's National Jelly Roll Day entitled, "Fancy Flight".
It is basically 7 rows of flying geese units. Her tutorial makes it look so easy and the jelly roll I'm using is very similar to the one she uses. It has the right mix of light and dark and doing this quilt may help me get over my fear of flying…flying geese at least!
Another bit of serendipity – as I sat at my computer watching Jenny's tutorial a flock of geese flew by – flying in a southward direction.
Decision made…I spent the better part of sew a jelly roll day making flying geese units!
Stay tuned to see how this turns out!



Want more #National Jelly Roll Day ideas and inspiration? The Fat Quarter Shop (could also be called a Jelly Roll Shop!) has got you covered as well!


How productive has your September been?