What do quilting and social media have to do with each other?
This is no doubt a question you didn't know needed to be answered until it was asked.
The answer has to do with productivity, time management and automation – concepts common in both elements – quilting and managing / leveraging social media.  It is through our ability to utilize all tools available (automated or not) that will allow us to manage our time and be as productive as possible.  And we all know how time is money.
Yesterday I found myself in Google-land in search of the when, where, how and why of social media. After a few minutes of scrolling through several sites I began to notice a pattern – each one was promoting a strategy or program for harnessing the powers and analyzing the effects of social media for your business.
The duration of time it took me to do this research led me to this conclusion – managing these accounts ( like piecing and sewing together hundreds of tiny squares and rectangles) can become quite time intensive as well.
Necessity is Forever the Mother of Invention
To solve the time intensive task of knowing when to post what content and to which platform, "social media management tools" were developed. Such a time saver, this tool. If you have more than one account across several platforms, these tools that provide automated content posting are the only way to leverage social media to your benefit.
BSMMT (Before Social Media Management Tools) existed, one had to: 1. Create their own schedule or calendar, 2) remember to use the calendar and, 3) physically post an instance of content to your website and then to each of your social media accounts.
In the world of quilting the use of a sewing machine is still considered by many as an "automated" task. In generations past all stitching and quilting was done by hand. By today's standards machine piecing and sewing is not so much an automated process but it is certainly a time saver.
On the subject of quilting – that is a different matter. Long arm quilting has automated the whole process and the results are breathtaking. The machines used for this type of machine quilting range from a1) sit-down model with hand grips to a 2) stand up model with hand grips and for the ultimate professional a completely automated 3) computerized model.
3.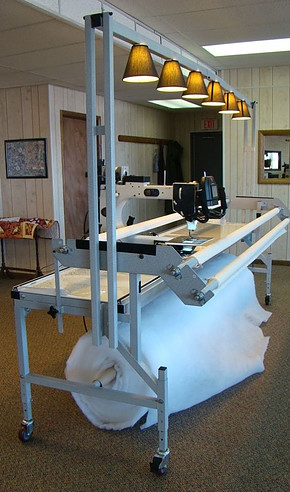 I have an entire Pinterest board dedicated to long arm quilting – as soon as you get a chance feel free to take a look at some very swoon-worthy pins! Below is just one example: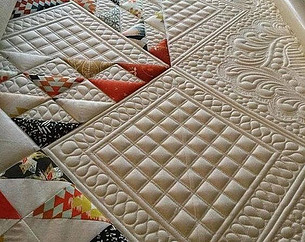 Without automation – specifically the use of one a long arm quilting machine there is no way this quilted design could have become a reality…no way this could be done by one person, by hand and in less than a decade.
More from the Invention Convention
Another advancement in the world of all-things-to-be cut (fabric/paper/leather/vinyl) are the cutting machines. These go by various brands – Cricut, Silhouette, and AccuQuilt to name a few. I have not used any of these personally but I do have a couple of friends (one a scrapbooker and the other a quilter) who have a Cricut and they both love it!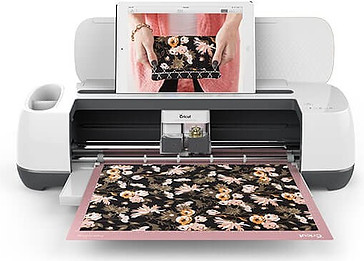 At a distance, any of these appear to be a very worthwhile investment and I label each an investment – each option carries a price tag). Whatever the price, the ROI is also quite high. Time saved anywhere usually always equals money in the bank.
Say what you will about automation. When technology serves multiple purposes and the primary being accuracy – whether it is an accurate fabric cut or a perfectly timed content posting it becomes easy to conclude automation is our best friend.