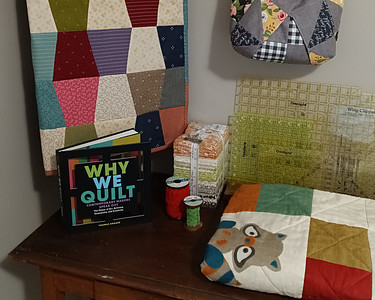 Funny how Fall will suddenly jump right smack-dab on top of you. Looking at the calendar I know it's coming but, it isn't until it's officially HERE that I begin to sort through those fall project patterns and fabric bundles. This is when the rubber meets the road and I'm painfully reminded there are only 24 hours in a day and if I'm to get even half the projects finished that I've been ogling, I'll need to find a way to squeeze in at least another 6 hours per day.
And with that, the energy to remain awake and alert those extra six hours too!
To start this on a positive note, I was able to complete a few things within the 24 hours so graciously allotted each day and in the image below is one baby quilt I did finish.
(Baby's mom requested high value colors so these warm,  saturated tones were used to create this woodland critter quilt.)
Although I am happy how this turned out, overall, there are few things, if I had the time, I would have done differently. The blocks were originally set to create a disappearing 4-patch design. I chose the simpler version because 1) my corner-matching piecing skills are still not the best and 2) there would not have been enough off-white background fabric to position every animal (except the bear) within the confines of the background square.
(I'm still experimenting with this design and hope to have a pattern soon that is cute, easy and visually appealing).
When I'm in need of holiday or seasonal inspiration, Lori Holt is, and continues to be, my go-to source for fun, eye-catching applique.
This pillow top was inspired by the pumpkin, crow and flower appliques from her Autumn Love quilt pattern: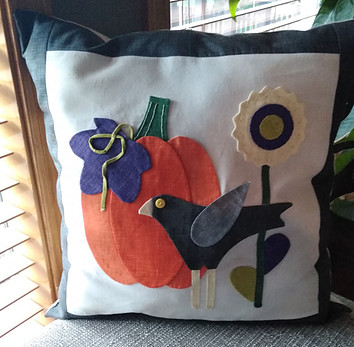 My To-Do list includes a Do-Over of the exact pattern using the fall inspired fabrics from Laundry Basket Fabrics used in the woodland critter quilt shown above.
I think that would coordinate well with this pillow top I finished a couple of days ago: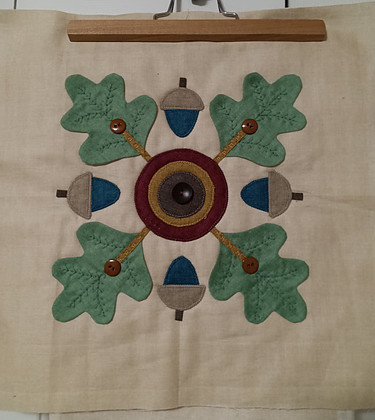 Another fall inspired throw / lap quilt that can be pieced and quilted rather quick and easy: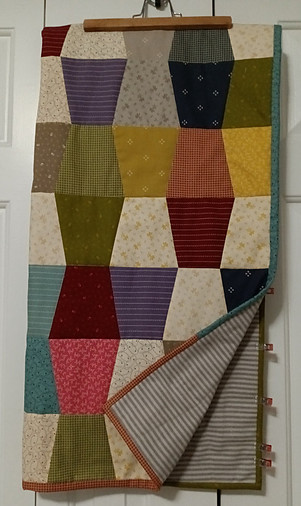 All you need to put together the quilt top is a charm pack of 5″ squares and a tumbler template.
Once I get the motivation to finish the binding I can happily add this to my "Done" pile!
THIS doesn't have much to do with fall – except for the few pins I have on this Pinterest board – but I have recently been introduced to Idea Pins. An idea I'm falling in love with!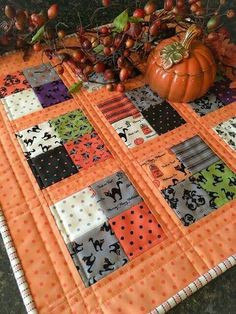 I've neglected Pinterest for too long and when the motivation hit me to return I thought I would primarily be doing the same thing – creating and saving pins. Of course, I'll still do that but I'm also going to find a way to carve out a few hours each week to create Pinterest Idea Pins with the hope of learning what other quilters are interested in and hopefully provide more relevant topics for those who follow My Quilting Space.
Want to know what topics are trending for this year? Pinsights appears to be THE go-to resource.
If you are like me and need to re-connect with Pinterest, you'll find this company has evolved far beyond the virtual tearing pages from a magazine and pinning to a bulletin board. It's becoming a new way to shop and share what others are creating. Go take a look!
What fun fall projects are you working on?